What Are the Best Sailing Apps for iPhone?
We have had a razz around and tested the latest and best Sailing Apps for iPhone, and found the following 5 are firmly downloaded on our Skippers phones. Here is an overview of the 5 best sailing apps for iPhone based on our Skippers reviews.
Navionics
Nav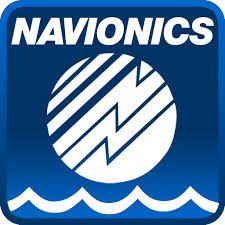 ionics is the market leader in Sailing Apps for iPad and iPhone and uses the same charts as ones used on big-seller standalone Chartplotters such as Raymarine. Folios cover all the charts for the UK, Holland and Ireland. In short Navionics is a pared down version of a chart plotter.
The Nav Module allows you to plan routes with waypoints, giving you estimated times of arrival and distances to waypoints and destination, also clearly showing bearing and XTE. The functionality and ease of use like zooming in and scrolling over charted areas is very fast and easy. Downloading new charts is a simple matter of zooming in on a new area.There are some nifty features such as being able to overlay satellite images, giving a view of what's around on land.
Navionics also provides great live weather, tide and current data. Simply click on a tidal diamond and you get a tidal height curve, choosing times up to several days ahead to see the rise and fall of tide. The Navionics apps are regularly developed and updated. It's helpful to know that chart upgrades are free once the app is purchased, so you should re-download relevant areas from time to time.
Boatie

Alt

hough this is a low cost app, only £4.99, it functions well as a tide and weather reference, with a 7-day tide table for 700 standard and secondary UK ports.
Unlike more sophisticated and expensive apps Boatie's navigation pages are a basic combination of compass and GPS, showing position, course and speed. This is not a Chart Plotter, however there are added useful extras such as the detailed database of the rules of the road, and further weather information is available in the form of the current Shipping Forecast, Inshore Forecast and Synoptic charts. A great little iPhone  Sailing app for recreational boating at a great price.
iSailor
This is one of the most comprehensive and best sailing apps for iphone that we've used. iSailo

r has been cleverly designed to display what the skipper needs to view on one simple page, with clear and easy to read information. The Longitude and Latitude course, distance, XTE and ETA are displayed in additional boxes on screen to prevent you from moving from page to page. The navigation routes are easily created. iSailor offers fast scrolling and clearly shows vessels position. The app is free to download, but here are many add on extras, such as AIS. There is the funky day or night colour option, boat settings option where dimensions and fuel consumption can be added, but there is no live weather or tidal data.
There is worldwide chart coverage and chart folios are quickly and easily downloaded on to your iPhone whilst on the go with good mobile phone signal. The cost of charts folios can get expensive if you require a large area, however this app is relatively cost effective if you are to use it in a localised area.                                                                                                                       
iGRIB

iGrib

is a GRIB (GRIdded Binary) file viewer for iOS
iGRIB allows you to see the same data on your iPhone that the professionals use for forecasting.  With an easy to use interface and forecasts of up to 10 days, a wide choice of GRIB files which are updated every 6 hours. This Sailing iPhone app is particularly useful for boaters and sailors who require a longer range forecast.
Grib files are available with up to 10 days forecast of temperature, wind, cloud cover, precipitation, pressure, relative humidity and CAPE – for various regions covering most of the world.  It's easy to see why sailors, both pleasure and professional carry iGRIB in their on their iPhones and potable devices.
Tides Planner
Tides Planner is the iPhone app for tidal information worldwide. Tides Planner works without online connection, using a database of locations and harmonic constants from world hydrographic offices. Tide Planner allows you to visually check depth anytime of the day and anytime date in the year. It also informs you of neaps and spring tides, as well as times of sunrise and sunset.
There are almost 5,000 locations around the world to access and you can store you favourites or most visited destinations.A nifty feature is to be able to set chart soundings, length of keel and actual depth, allowing you to mark time windows for entering and leaving marinas and ports. All this remember without being connected to the world wide web.
Overview
We are in no doubt that these Sailing Apps are a great addition to the Skippers navigational tool kit, however it is important to remember that phones, in general, are not built for the marine environment. The downside of mobile devices is that they are not waterproof and are reliant on battery power. It is highly recommended that skippers gain the full navigational skills and theory knowledge through a recognised course, such as the RYA Day Skipper, Coastal Skipper or Yachtmaster schemes, as there is no substitute for Chart & Pencil if all electronics and mobile devices fail.
If you would like to back up your App with a RYA Navigation and Theory course visit http://www.skipperlive.com/
What are your best sailing apps for iPhone? Post your recommendations in the comments below or send them to us on Twitter.