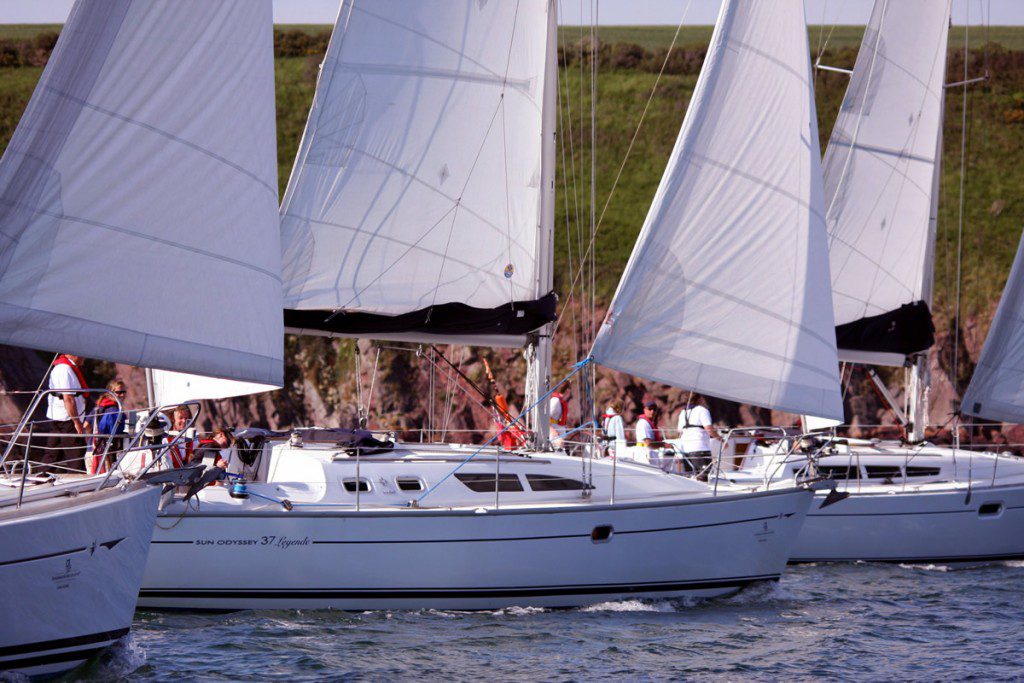 Online RYA Sailing Theory Courses with video lessons.
Learning how to manoeuvre a yacht or motor boat, trim sails, and tie knots are only a small selection of the skills needed to sail a yacht or motor boat safely in UK waters. The vast majority of the most important skills need to be learned on dry land. Navigation, weather, collision regulations, communication skills, these are all crucial skills for anyone taking to the water in a yacht or motor boat.
At NavSchool we endeavour to make this crucial information as easy and enjoyable as possible for our students to learn. We do this by making engaging visual learning content and using the very latest online teaching techniques and technology. Our courses are clear, fun and highly effective.
Our Courses
We offer a range of Online RYA Sailing Theory Courses designed to help students at every point in the RYA learning process:
For those who are relatively new to sailing, we have the Online Dayskipper Theory Course. This is our most popular course and is designed for those looking to increase their knowledge of sailing, or wanting to progress through the RYA qualifications.
For those who have completed their Day Skipper qualifications, or who are wanting to progress through the Coastal Skipper or Yachtmaster scheme, the next step is to gain the Coastal Skipper / Yachtmaster Offshore Theory Qualification. As you would expect, this course covers many of the same subjects as the Dayskipper theory course, but in much greater detail and depth.
Why We're Different
In order for online learning to work effectively, the content has to be clear, engaging and effective. Most online sailing courses are not.
When creating our Online RYA Sailing Theory Courses, we were determined to be different. All our online sailing courses have been designed and animated from scratch. The courses are delivered entirely through engaging videos and animated sequences. No powerpoints. No boring lists. Just easy to understand content that's been designed by sailing instructors with thousands of sea miles under their belts.
You will also be fully supported with a designated Online Tutor, who is a qualified RYA Yachtmaster Instructor. You can contact your Online Tutor by phone, email, Facetime or Skype throughout the duration of your course.
If you are in any doubt as to why our courses are different, why not watch some of the videos in OUR FREE TRIAL?
Got Questions?
Do you have a questions about any of our Online RYA Sailing Theory Courses courses? Not sure which is right for you? Why not get in touch with one of our team. We're all highly experienced sailing instructors and course tutors and would love to hear from you.